Location Cabins Argeles-Sur-Mer
Rent a cabin in Argeles for nature vacations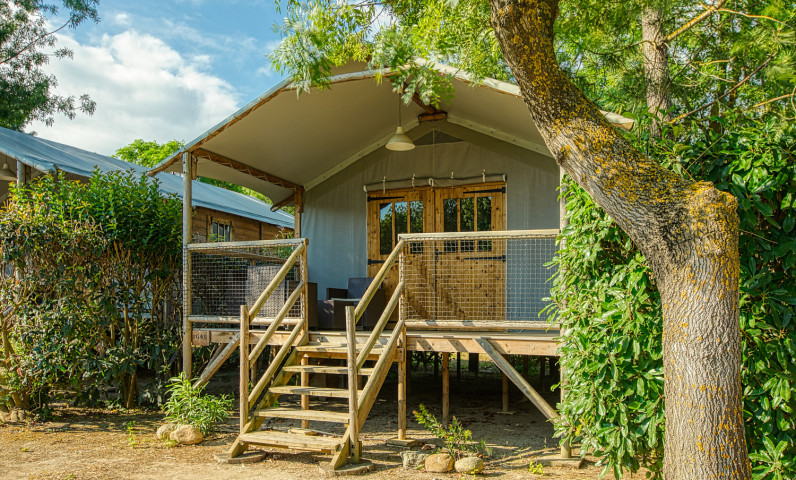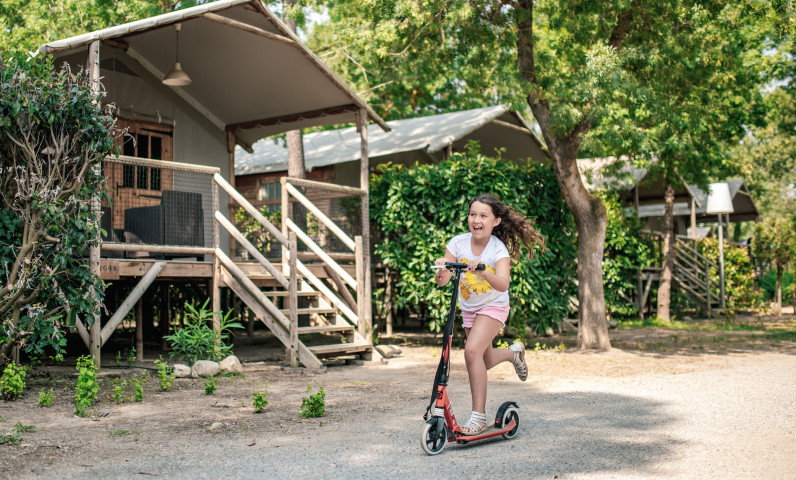 Wooden hut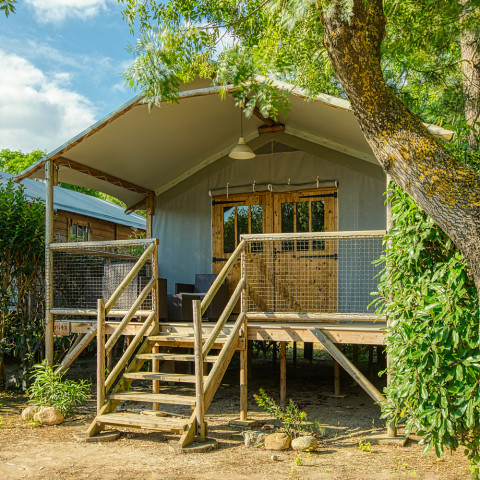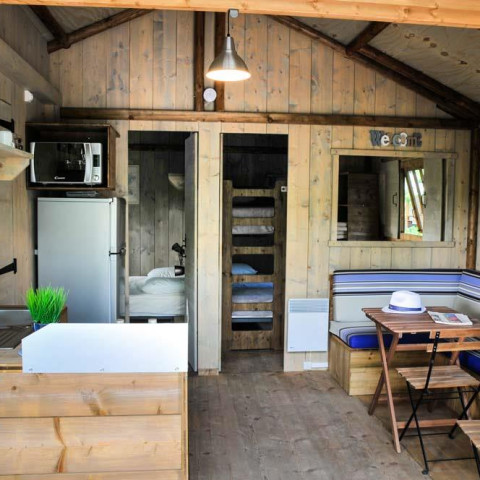 Cabane Confort Premium 4/5 pers. 2 bdrms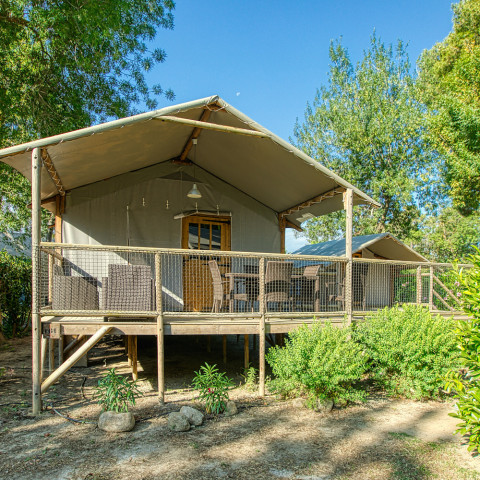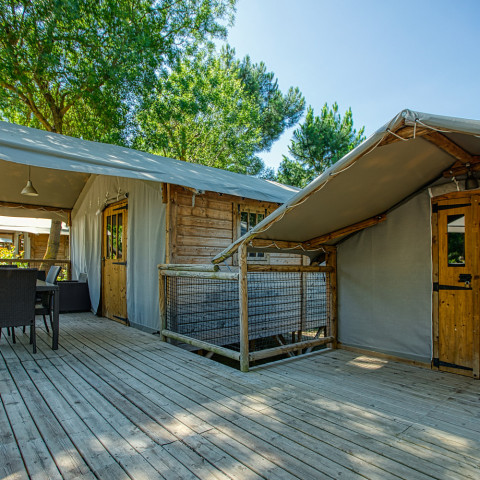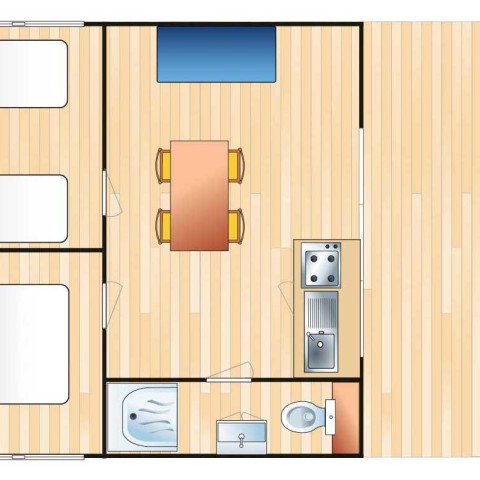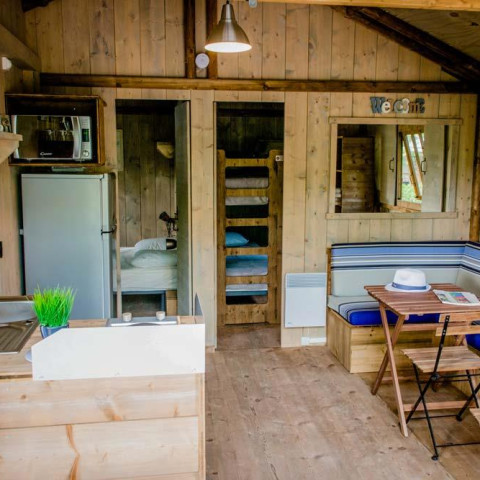 Cabane Prestige Premium 6/7p, 3 bdrms.
We have thought of everything:
Warranty cancellation offered
For a comfortable stay
Cleaning at the end of your stay
Wooden hut rental
And if you were to take the high ground in Argelès-Sur-Mer
Our unusual wooden huts
If you are a family wishing to sleep in an unusual accommodation during your holidays in Argelès-Sur-Mer, the cabins are made for you! The cabins are located in the heart of the campsite and are surrounded by trees, giving you access to all our services in just a few steps. All made of wood, protected by ecru canvas and built on stilts, the Prestige and Confort cabins located in Argelès-Sur-Mer combine a rustic charm with a cosy interior equipped with modern comforts. You will experience a pure moment of disconnection and relaxation in these holiday homes.
Comfort from above
The Sunêlia Les Pins campsite offers two types of cabins specially designed to accommodate large families and groups.

Make your choice between the Cabane Confort Premium 5 persons, you will be able to enjoy a stay all in height in an accommodation equipped with 2 bedrooms: 1 parental bedroom and 1 bedroom with 3 beds, a living room with a lunch table and a bench, a fully equipped kitchen, a spacious and covered terrace. The Prestige Premium 7 person cabin has 3 bedrooms: one bedroom for 3 people and 2 parental bedrooms and includes hotel services (household linen and towels, end of stay cleaning and plancha). Both types of cabins have a bathroom with shower and toilet.